Stella Australis 4 Night Cruise: Stella Australis Cruise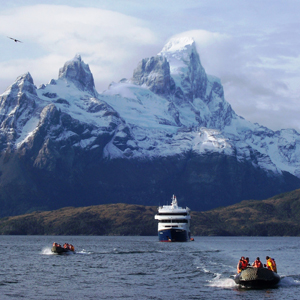 Stella Australis 4 Night Cruise
Explore one of the wildest and most beautiful regions of the world, with breathtaking views of pristine forests, glaciers, and snow-capped peaks.
Includes:
All Ground Transfers
4 Nights Accommodations
Guided Tours
All Meals
About Avanti Destinations

MISSION STATEMENT
Avanti Destinations connects the components for customized international travel utilizing our technology and educated staff. We deliver a unique vacation experience solely through acting as the travel agents' travel agent!
WHO WE ARE
Avanti Destinations, formed in 1981, is a customized international tour operator, and a long time member of USTOA and ASTA. We are headquartered in Portland, OR and privately owned.
WHAT WE DO
We offe
...